By Steve Kramer, U.S. Missionary to CityServe Initiative, The Vulnerable
———–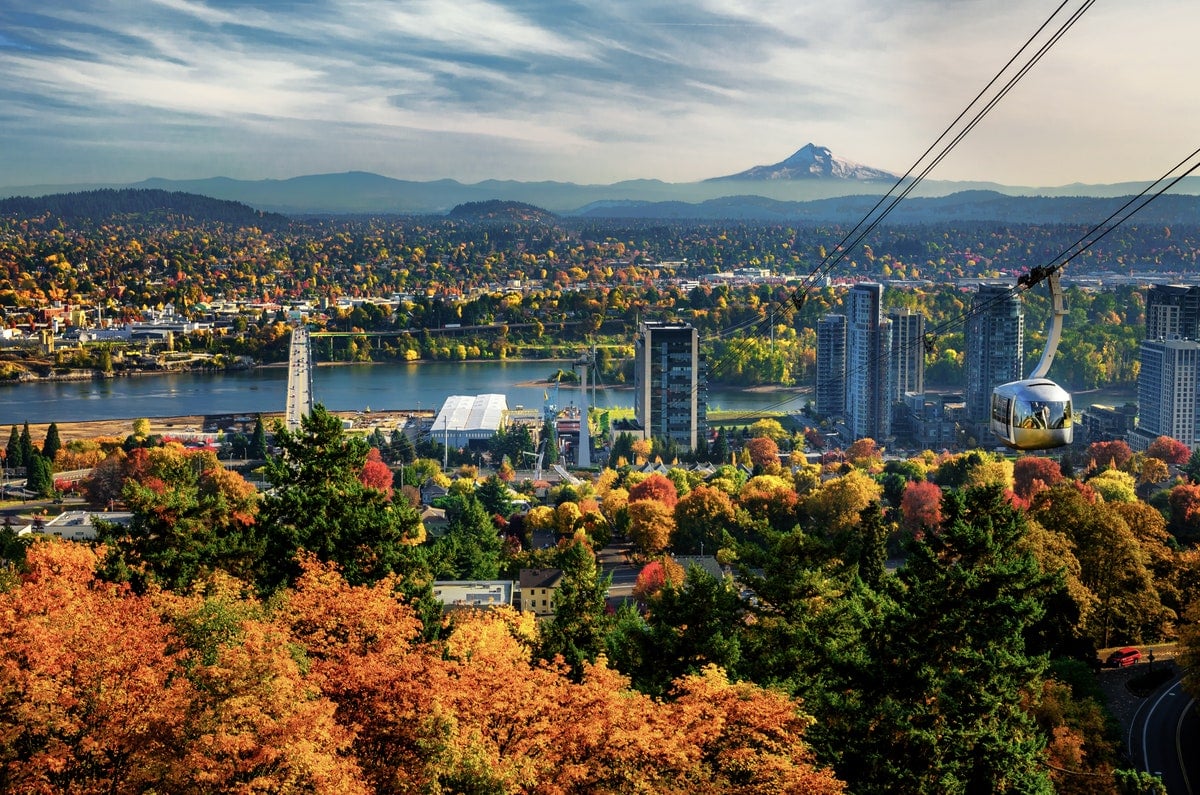 If you have watched the news at all this past year, then you know Portland, Oregon has made national headlines several times over…and not for good reason. Riots, clashes with police, vandalism and homelessness have marred the city's reputation as a nature lover's paradise surrounded by snow-capped mountains, lush green forests and pristine rivers.
However, there is much more to the story and God is doing something special in the City of Roses.
Before the onset of the pandemic, God had laid the foundation for a beautiful work he would do among the hurting in Portland. Mark Seger, a veteran missionary with a ministry called Urban Initiative, has been leading a ministry to apartment buildings in Downtown Portland.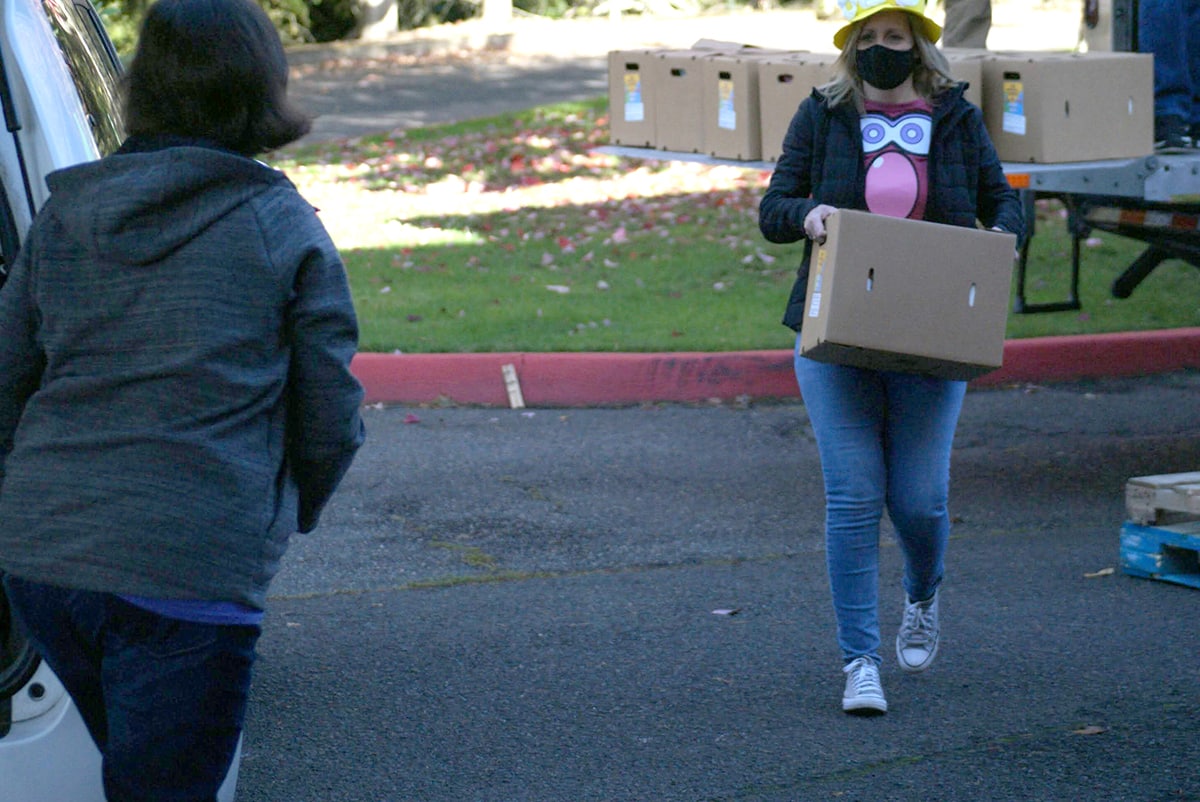 Their ministry hosts community dinners in each building for low-income people and families. You can hear the compassion and care in Mark's voice as he shares touching stories of people they have been able to reach through their community dinners, including many families who use to live on the streets.
"One girl, who was eight or nine, was helping me set the table for one of our dinners and she told me, 'This is the first time I have lived in a home with walls and a ceiling in a couple of years'", Mark said.
It was hard for Mark and his family when the pandemic brought the community dinners to a sudden halt as the apartment buildings they had been serving closed to outsiders due to Covid-19.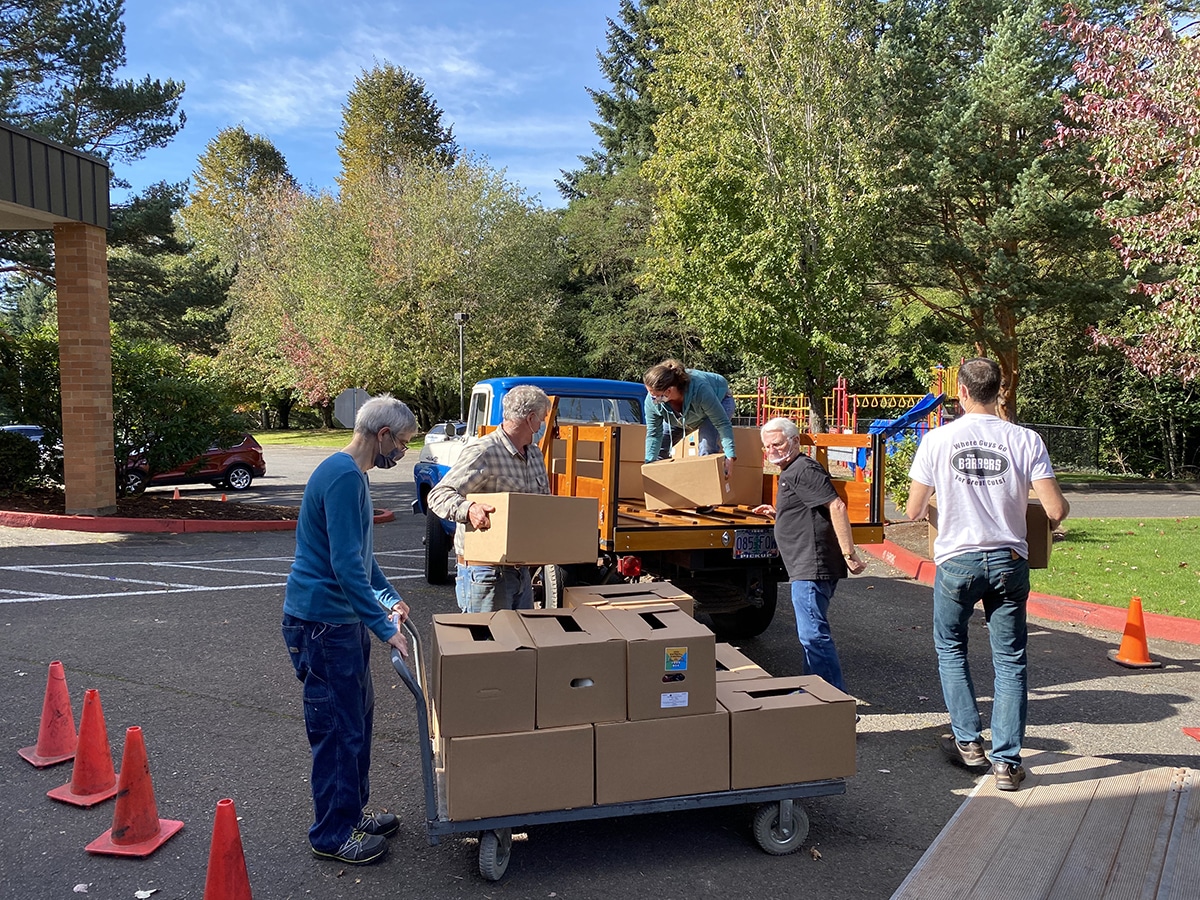 And this is where Sarah Blankenship and CityServe come into the story. Blankenship, who oversees local outreach and global missions at Portland Christian Center, had read the CityServe book a few months before the pandemic and it made a powerful impact on her.
"When I read the CityServe book, God just grabbed a hold of my heart. I mean, I read it three times. When I read it, I believe God began to birth some dreams in my heart for my city and the state", Blankenship said.
Blankenship and Seger are both faith-filled visionaries who admit working their way through the pandemic had its challenges but they were undeterred because they knew God could work through them and the local church in Portland.
"I see the pandemic as a divine opportunity where God just opened up the floodgates in some areas", Blankenship said.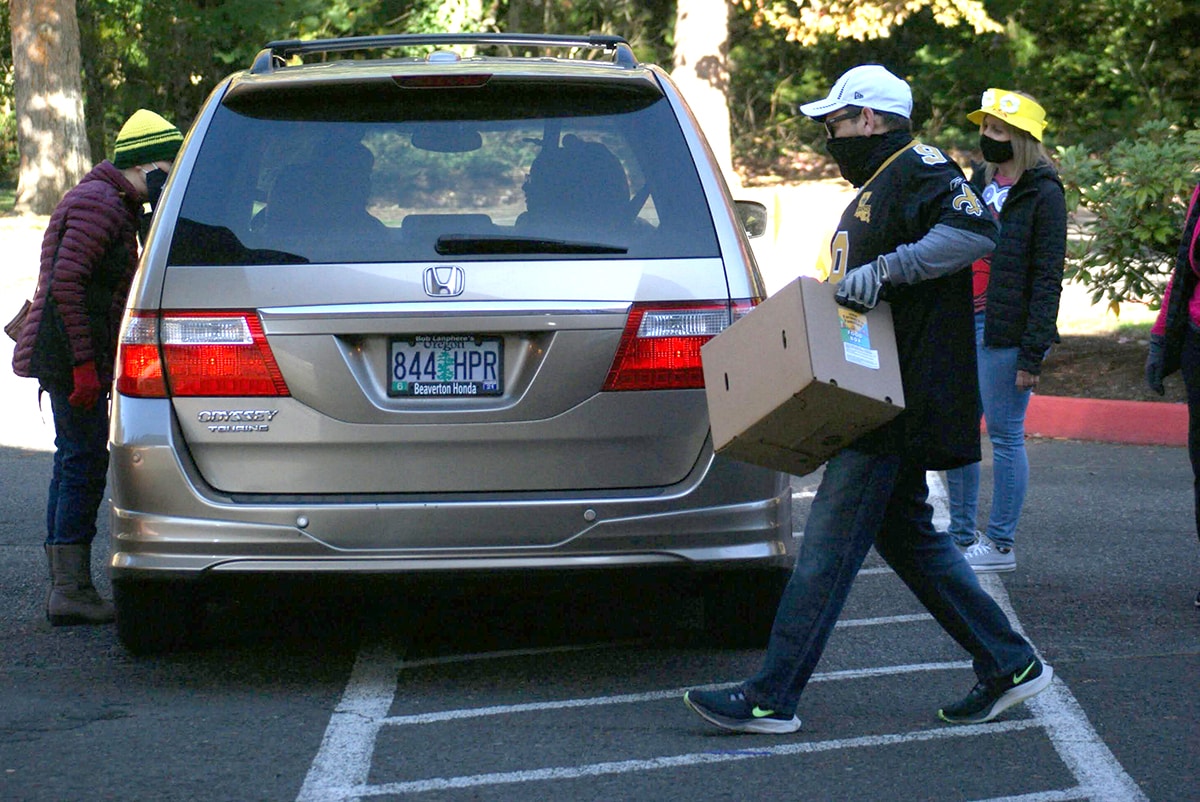 The floodgates of God's blessings indeed opened in Downtown Portland as a result of local churches committed to reaching their community as they partnered with CityServe and joined the Faith-Based Community for Farmers to Families, a collaboration of churches and faith-based nonprofits serving their communities with food through the USDA Farmers to Families Food Box Program.
What you hear over and over when Seger and Blankenship talk about the outreaches in Portland is a story of multiplication with collaboration. When they began to respond to the great need around them, it started small with people bringing shelf-stable food to the church and now turned into hundreds of food boxes being delivered each week.
Mark Seger's community dinners have gone from serving 7 residential buildings to 30 residential buildings and around 6,000 people. They have also been able to collaborate with and mobilize other area churches to help meet the practical needs of many people and share with them the love and hope of Jesus. To date, they have been able to serve over 170,000 meals to vulnerable neighbors in Downtown Portland.
The testimonies from this ministry are incredible. People who have never attended a community dinner were offering to help and ministry was beginning to happen in new and creative ways.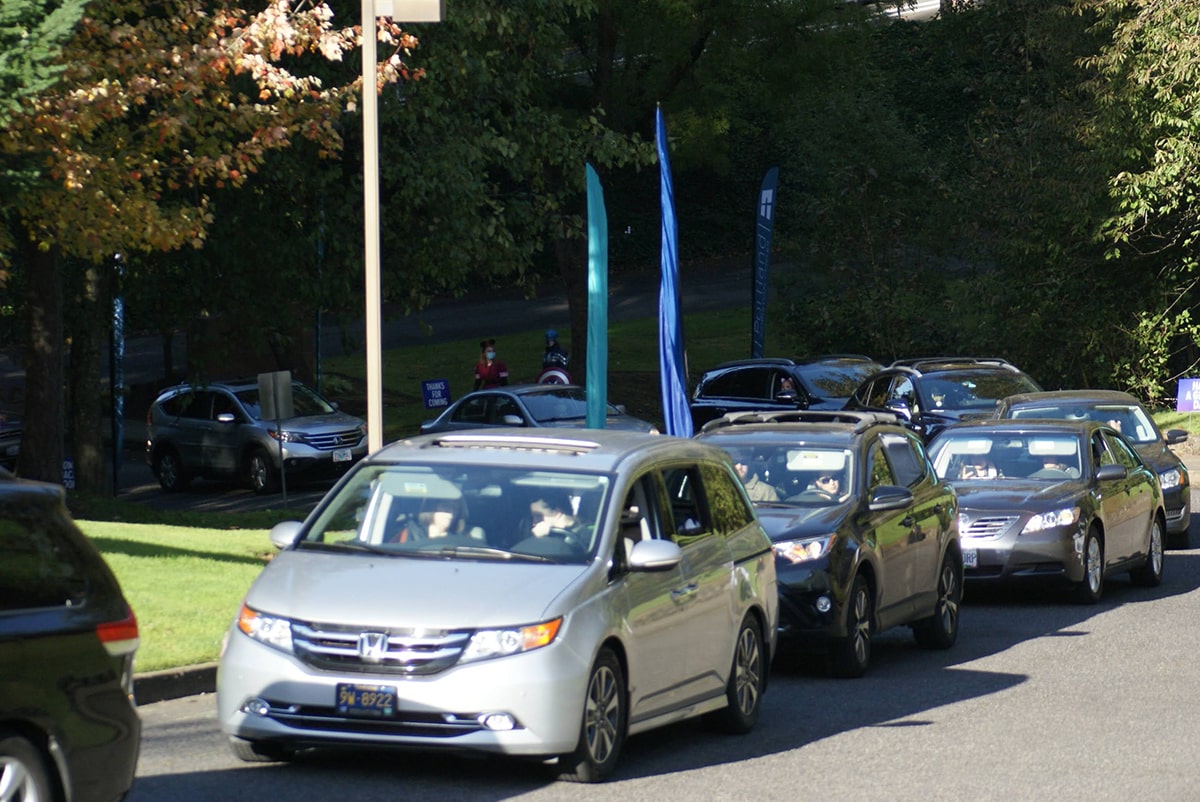 Portland Christian Center decided to make the food box program a part of their annual Halloween Trunk-or-Treat outreach event. They put together bags of candy for the kids, some of the volunteers dressed in costumes and at the end of the Trunk-or-Treat drive thru, was the semi-truck full of food boxes for needy families.
When I asked Seger how the USDA Farmers to Families food box program had impacted their ministry, he said, "It's been an absolute game changer! In our ministry and at the properties we minister to it is all about trust. If one property trusts you, they all can trust you. It has now allowed us to expand our ministry from reaching just 7 residential buildings to now 30 buildings."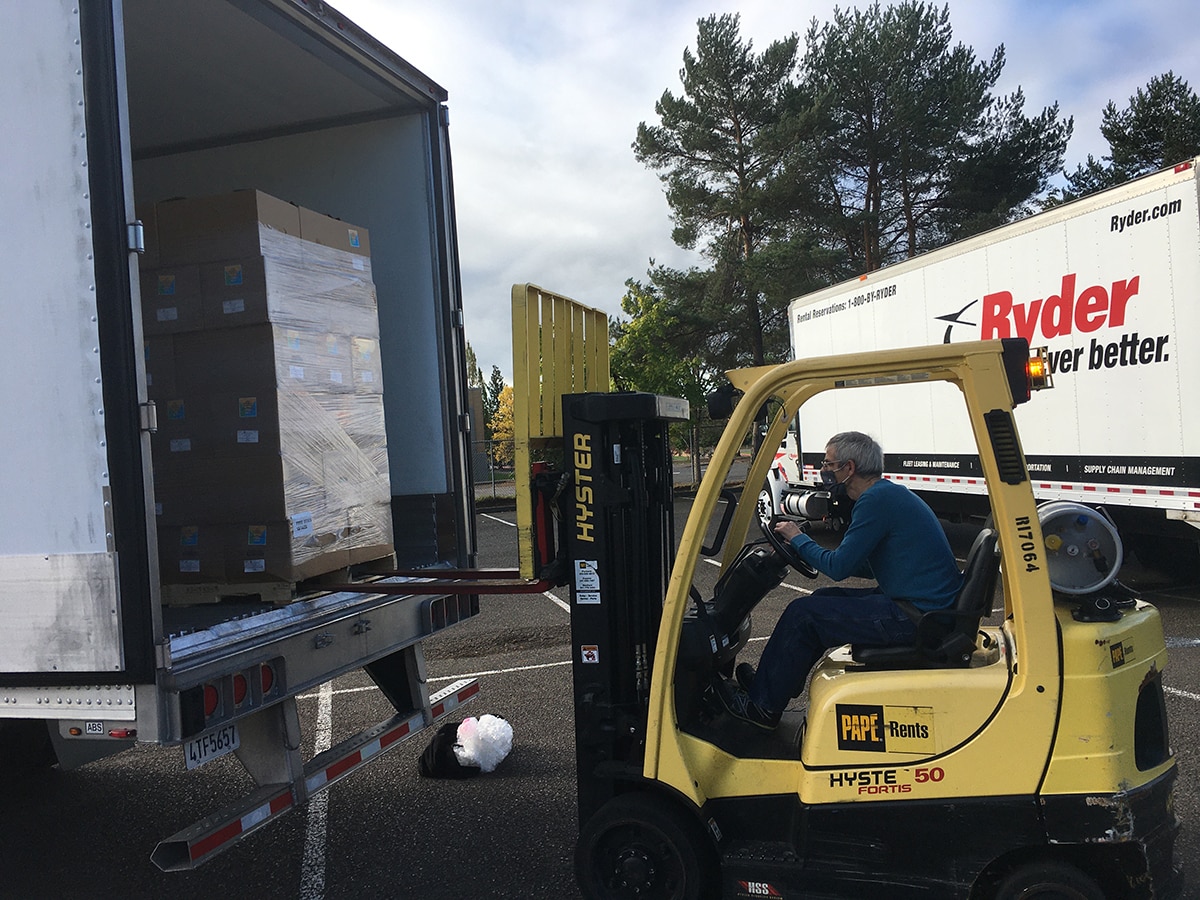 So next time you see Portland, Oregon in the news, remember that there is always more to the story… but it requires the participation of the local church to step out in faith and say 'Yes, we will do something.' And as a result of that response from the local church, thousands of people and families have experienced the tangible love of Jesus—a real light in the darkness.
If you'd like to learn how your church can be a more of a light in your community, please contact us at www.cityserve.us.